Scholastic Books, by Weston Woods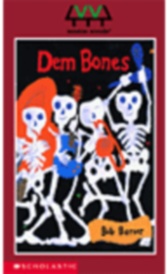 My cable provider (AT&T U-Verse) has a Video On Demand channel that offers nothing but video adaptations of Scholastic books, and they are FABULOUS. Brent absolutely loves them. The problem is that the individual videos only play for about 6 weeks at a time, and that's not nearly enough time for Mr. Again, Again! to get bored of them. (This is the boy that still watches his
Animusic DVDs
almost daily after nearly two years after getting them.)
So I found them online at their official website here:
http://teacher.scholastic.com/products/westonwoods/
$59.95 for a single video. EEP! The reason for this, I found, is that Scholastic is selling these to teachers, and the price includes the public viewing licensing fee. So, I have spent a couple of months looking high and low for an alternate source for these precious videos but have come up empty handed. Until now!
And it was such an obvious, simple solution. I called the "Order by Phone" number posted at that Scholastic website in order to beg, cry, and vent my frustration at them. But I didn't have to do anything of the sort. I just mentioned that I wasn't a teacher and the rep said I could order the videos at their Home Use price of $14.95. Well, THAT I can afford!
So, lesson learned: It never hurts to go right to the source and just ask for what you need. The worst they could say is 'no'. And if they say 'yes' it sure saves a lot of trouble.
(By the way, I highly recommend these video books for any young reader!)