New WIP, new washing machine
Slippery Socks
, by Olivia M, from the Winter 07 Knitty. So far a fun, easy knit. :)
Our washing machine broke a little over a week ago and Brent enjoyed the box even more than we're enjoying the new washer.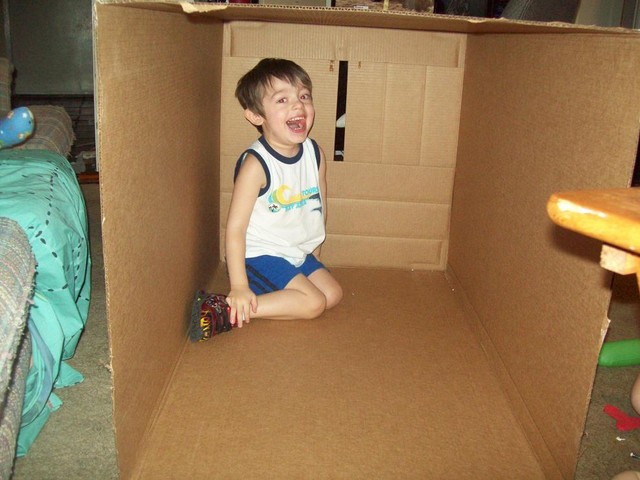 "Mamom, where's Gigi??"
"Oh, there it is!" (Yes, I say "there she is" but he's sticking to 'it'. Just like he stuck to 'baby in da trash' for a couple of weeks after she was born.