Finished Quant #4, and received a Gift of Jaywalkers!
Knitting Buddy Emily gave me these FABULOUS Jaywalkers which I am totally thrilled with: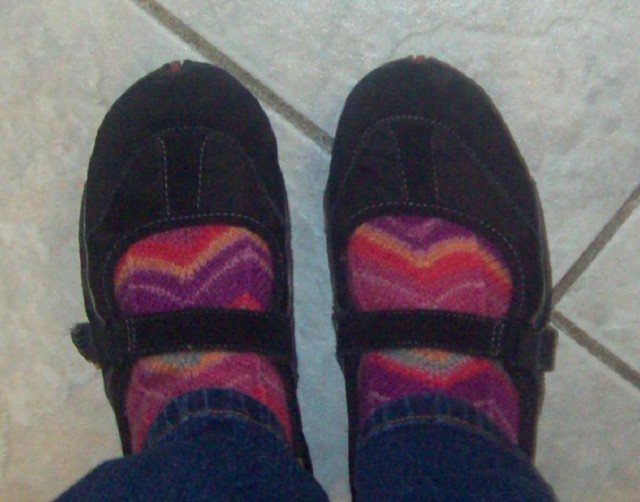 And another FO! Don't have a photo yet of the FO because I haven't seen Esther to get her to model it before she whisks it away but I liked this one. I almost like Quants better in the solids and semi-solids I've made them in, rather than the variegateds.