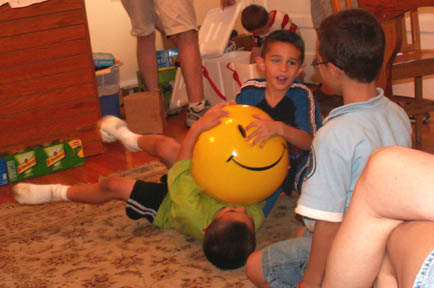 Originally posted on Friday, August 3, 2007 at 360.yahoo.com/ceci9293
:
A New Blog!
Well, since I'm still stubbornly boycotting (and refusing to learn how to use) my Blogger Blog , which became my Google Blog without my consultation or consent... here's a new attempt. So far, this one's not too hard to figure out.
The most recent news is that the Annual July Party, now known as the Family Reunion, went off without a hitch!
The photo is one that shows what I liked best about it: the family, both near & dear and newly met, got along fabulously and much laughter was heard -- and notice that Will and little Brent spent their time at the beer cooler. More photos (including large size files for printing) at
http://www.meowingdog.net/gallery/view_album.php?set_albumName=album71