Out of the Mouths of Babes
Today at the grocery store, Brent suddenly flung out a pointer finger and shrieked, "Momma, look!" (I see and hear that about a hundred times a day.) "Yes, Brent. Trash." "Yeah, trash. Momma?" "Yes." "Da baby." (Referring to his little sister, sleeping in her sling and giving me a hellacious backache.) "What about the baby?" "Da baby in da trash!" "Uhh, no." And I swear I heard the old lady browsing fruit juices next to us snickering.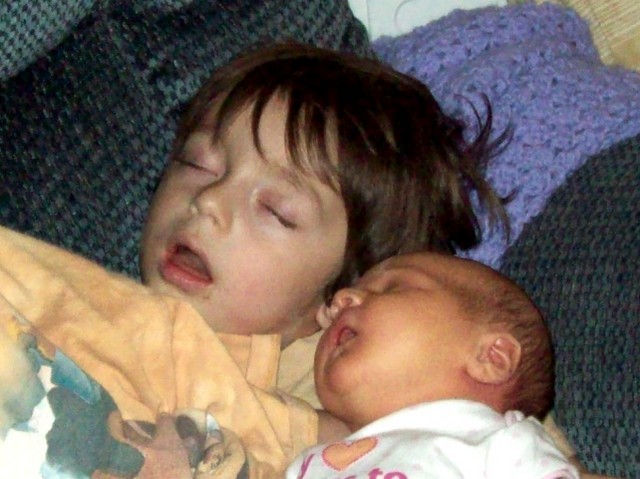 Thanks,
Kim at Ravelry
, for the idea for this blog post.