Finally, photos!
Of the kids enjoying Advent calendar goodies...
Brent and his Smitty hat (C'mon, sing it with me: I'm a model, you know what I mean... ain't he cute??) The hat was a big hit, though my personal favorite has been watching him fight his new green Constructicon VS a Happy Meal Polly Pocket. Wish I'd gotten a picture of that.
Gianna sleeps while Brother opens her gifts, and he plays with her new tub toys and teethers. She has a cold right now, and is either cranky or sleeping most of the time, poor thing.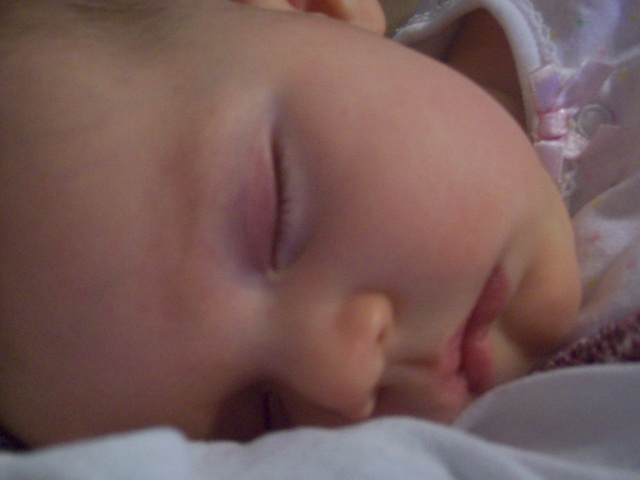 And as for myself, I finished my Malabrigo Quant! Love it. It's so comfortable and warm. Too warm! Last Sunday at Gauge, I was dyin' of heat and someone suggested helpfully, "Maybe the headband?" but I know she was thinkin' I'm one of those people who throws a fit looking for her hairbrush, accusing others of taking it, while it's in her hand the whole time. Oh wait, I am...
Maybe I'll make myself a cotton or silk one. I decided anyway that I would rather have the ties, the way the pattern was written, rather than the button I modified it to. Though maybe if I had made it long enough so that the button band wasn't so long...