All the Kids & Grandkids together
This is what my grandmother from Bogota asked for, and the reason for my insane trek across hundreds of miles of Texas with 2 small children strapped in the backseat of the car last week. It actually went much better than anticipated by the way. My boy made me proud.
From left to right, top row: Ana, Brent, me, Gigi, my brother CJ, his son Nico. Bottom row: my mom Tere, my brother Jonathan, his daughter Kaya, my sister Claudia, and her daughter Lori.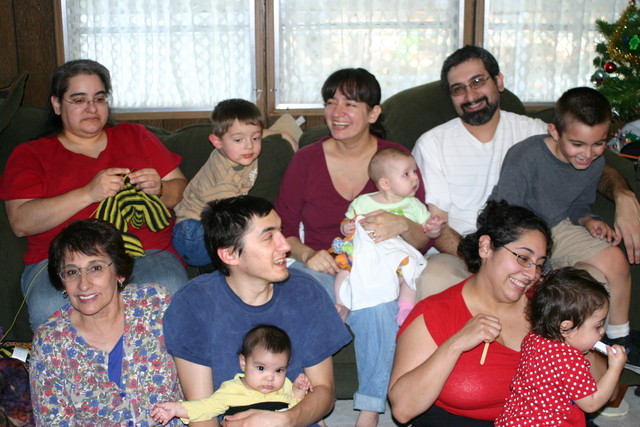 Here's my grandmother Cecilia, for whom I was named, with my mom, me, and my 2 kids. A four generations picture. Pretty cool.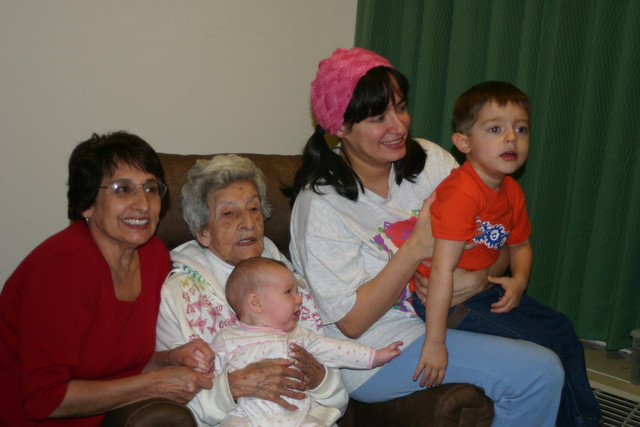 Oh, and please, help me out with something here.
Poll: Is the pink print on the right sidebar of my blog all on top of CJ, Clau, Nico, and Lori? I've been seeing it that way for a while now but I figured it was just this laptop's formatting or something. But now I'm wondering if everyone is seeing my photos all interrupted by text too.