Cool! An Award.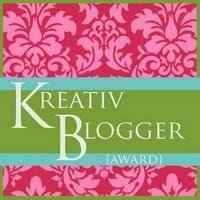 This is a cute lil net-virus-award thingie. I like the badge. :) Thank you for the nomination, sweet
Judy
.
So, here's the instructions for my nominees:
1. Copy the award to your site.
2. Link to the person from whom you received the award.
3. Nominate 8 other bloggers.
4. Link to those on your blog.
5. Leave a message on the blogs you nominated.
Aaaand here are my infectees, I mean nominees:
Ana
AKA the Inimitable Entrelac,
Kim
,
Mary
,
Sally
,
mom
,
Ria
,
Helen
, and
Adriana
,
P.S. In the "You learn something new everyday files": I went and looked up 'inimitable' after I typed it because I realized that I honestly had no freakin' clue what it means. It means 'surpassing imitation; matchless'. Makes sense. I just knew it somehow meant really, really cool.