Out of the Mouths of Babes #2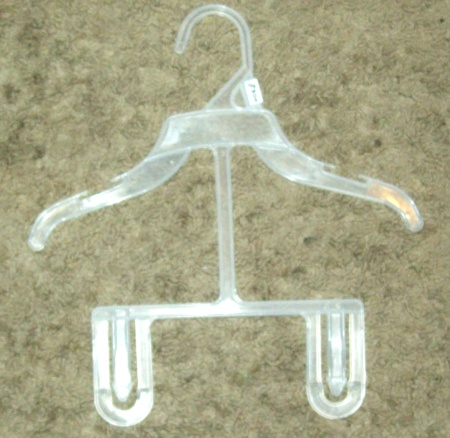 This is Brent's new buddy, born while I was taking a new clearance rack baby dress off of it to toss in the laundry. I set the hanger aside to rip off tags and next thing I hear is, "Momma, look! Bones!" and I am being chased around the bedroom by a skeleton. Funny, I always thought those hangers looked like really skinny Thanksgiving turkeys, but there ya go. This one's a scary skeleton dude. I love imagination.
Speaking of which, I imagine AT&T better get their asses in gear and not land anymore episodes of Supernatural or America's Next Top Model on my DVR that I can't! hear! :grumble, grump: If I were deliberately watching silent movies, I'd at least expect those text boxes that keep me up on the dialogue.