HAPPY VALENTINE'S DAY!
I went and found some good heartsmush pictures for a little trip down sentimental lane. :)
Here is a smooch. Timeline: unsure but likely around 2006. Participants are my doggie Reese and the lovely Sophia, daughter of the lovely
Renee
.
Some snuggles. Timeline: 08/14/08. Participants: My mom & Gigi.
And a sweet serenade. Timeline: 07/14/08. Participants: Will & Brent.
Sleeping Together, hee hee! Timeline: 10/29/07. Participants: Brent & his great-grandmother "Mamash".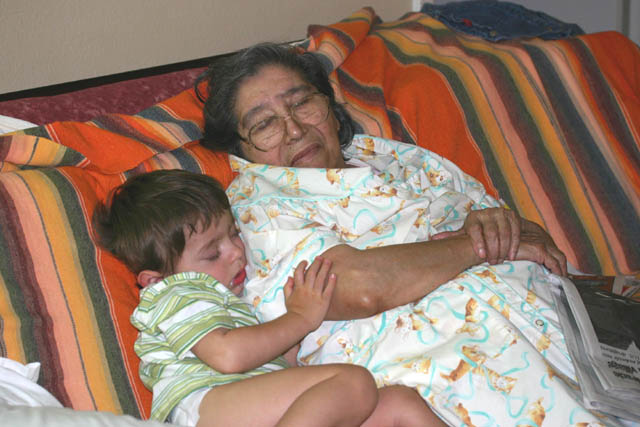 And of course, loving family time. Timeline: 01/17/09. Participants: Gigi, me, Brent's guardian lion named "Tiger", Will, and Brent the budding photographer!
All my love,
Ceci :)