I'm in the Pink! (yArn Pr0n)
But first... finally, some WIP photos. Check out the near-completion on that sweater! And for those who recall how hard I've tried to get a true-color shot of the Booga Bag, HERE IT IS!
So, we had a mini swap meet at our knitting group today and did I ever score!
Amy
traded me all this gorgeous pink STC yarn for... um... oh, that's right!
Ana
destashed herself. Woo hoo! Thanks, Na!
Check out the yArn Pr0n: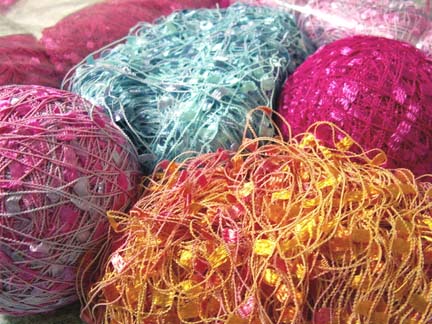 And here's another baby photo just because it's darn cute: