Happy Halloween, and it's a Knitting Post too!
I will post trick or treating photos later this weekend. :) In the meantime, here are a few photos from the Fall Festival thingie we took Brent to last week near Kingsland: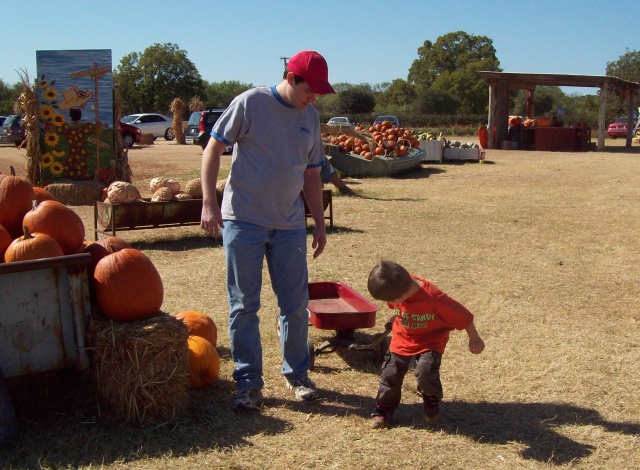 I actually also have some knitting content that I've been needing to put up, so here it is. I finished the BYOB, which came out much larger and floppier than I was expecting. I may make another but if I do, will use all seed stitch, and a stiffer cotton.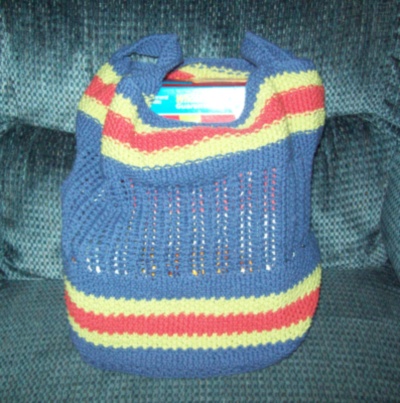 I completed my first-ever nostepinde center pull ball! Ain't it purdy? I'm proud of it, yes.