Friday, September 15, 2006
Wednesday, September 06, 2006
I've been knitting!
I finished the turtle from
Fiona McTague's Knitted Toys
. Here he is in all this cuteness: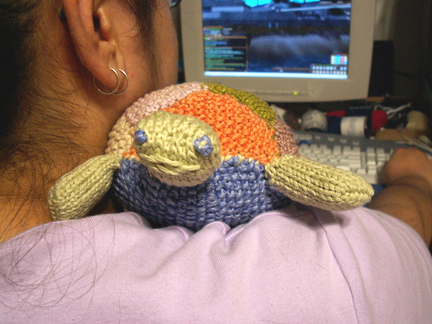 And I'm making progress on the ragdoll from the same book. This is a finished Back piece: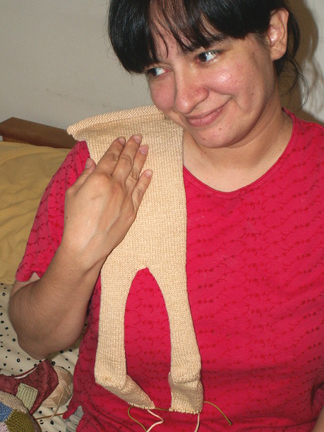 I've really been in the mood to knit as of late and in a fit of insanity, am about to cast on not only a wedding flower for
Helen
, but also a pair of
Jaywalkers
, and am in serious tempt over the
Sock War
posted by KnitMonkey.
In other news, the MySpace success in contacting old friends made me finally fork out the $15 for a few months of Classmates.com and just today, I spent a while on the phone with an old friend from
middle school
! I have a few other emails out and am hoping to chat with a couple more friends I've been wondering about for years. Outstanding fun. :D